Chattacon XIII
January 15-17, 1988
Chattanooga, TN
A synopsis by Judy
In his second year as chairman, Robert Zielke steered Chattacon towards calmer waters. Having survived 1000 attendees with minimal breakdown, Chattacon prepared to forge on towards even more success. So delighted with Jack Chalker's temper at the Chattacon VI banquet, we invited him back to be GoH. He proceeded to delight us once more.
Dick and Nicki Lynch ran a live fanzine of their Hugo Award-winning Mimosa, as they ably helped Bill Zielke with programming. In June of 1987. Darrell Zielke was elected to run gaming, bringing the number of Zielkes on the board of directors to 4 actual Zielkes, 13 Zielke associates, and Becky.
The convention attracted nearly 1300 people. Security successfully decided to augment their staff with people who had been security problems in the past, and Kelly Freas drew everybody's picture at the dead dog party.
Fan Submitted Content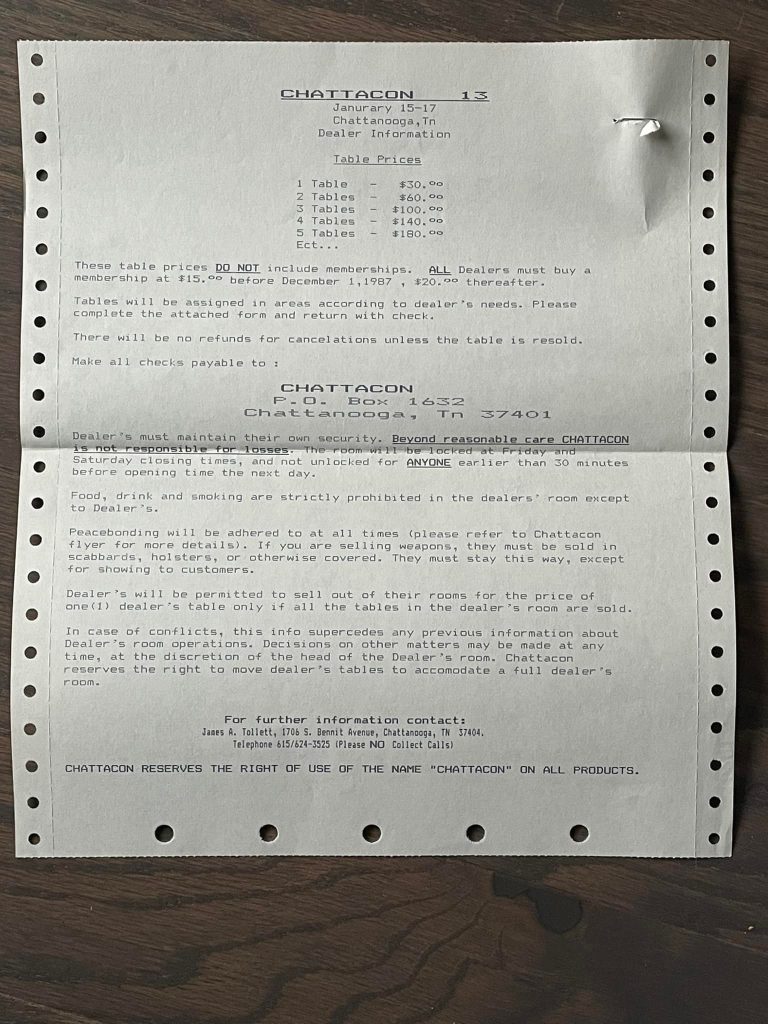 Links From the Web
Chattacon 13 Photos