Moonpies are here!
Compliments of Adriene at Chattanooga Tourism Co., you will find on the Freebie Table – Moonpies, Chattanooga Current Magazine, a QR code for an interactive Map, and this resourceful document that could be helpful to Con goers! Connect with Chattanooga Tourism Co. using the social links below.
---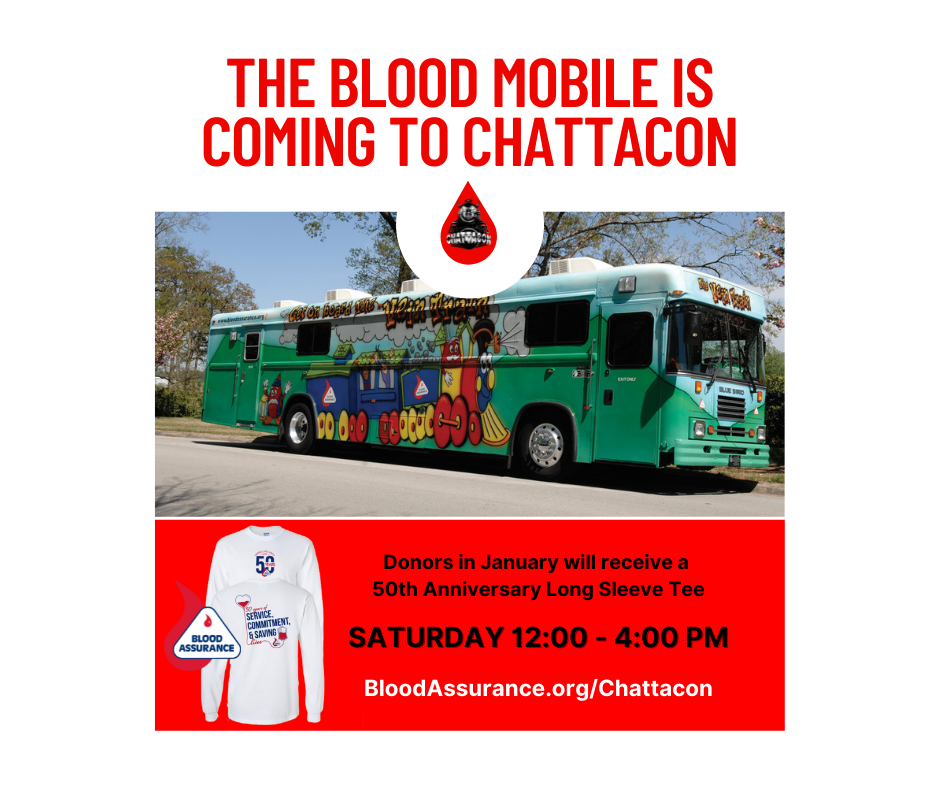 Blood & Free Tees
If it's January, it must be… National Blood Donor Month
Yes, that's right! And you can help. Because the Bloodmobile will be at #chattacon47 at Doubletree Hotel Chattanooga Tennessee from 12-4 tomorrow.
Register to donate: BloodAssurance.org/Chattacon
We will be adding more goodies to this page as they come in!
Do not forget to stop by all of the Fan Tables in front of the Art Show just around the corner from Registration